Lose 5-15 Inches in one body wrap. Experience a cleansing and detoxifying wrap with our 99% pure Aloe Vera "collagen enriched" formula included in this kit. With the Sea Clay formula they will experience an all over pulling and tightening effect.
This kit has enough formula for 500 complete treatments, typically five times more than our competitor's for the same price.
This kit includes
1 gallon of Aloe Vera Collagen recipe
1 gallon Sea Clay Type
1 Body Wrap Warming Oven
8 oz. Ounces Amino Acid Spray
32 oz. Miracle Gel
16 oz. Slim Thighs Cellulite Treatment
more…
Body Wrap Formulas
Our four earth based Body Wrap Formulas include Sea Mud, Sea Clay, Eurpoean Dry Mineral and Aloe Vera.  All available from 32 oz. to 5 Gallons.  Whether your Esthetician or Body Wrap Studio, these 4 proven formulas will Pull, Tighten and Contour to the body into the shape you always wanted!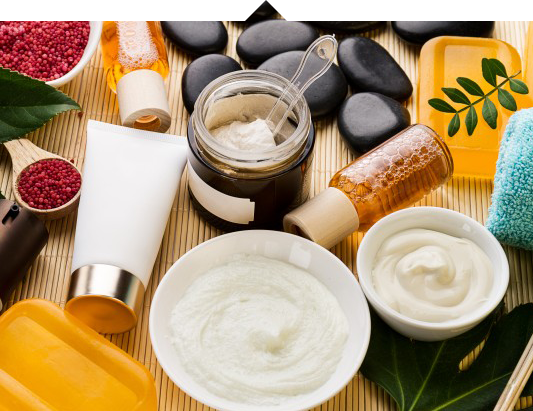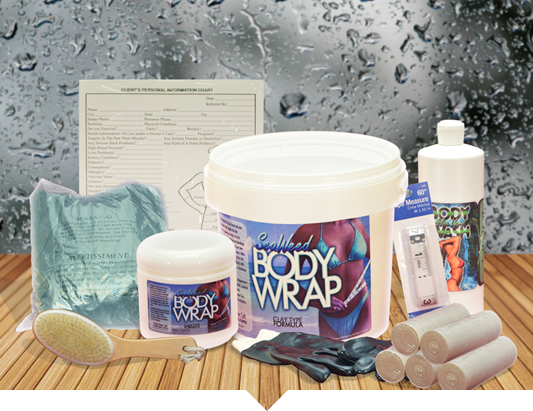 Body Wrap Kits
We offer many Home and Salon Kits, all the same ingredients but special packaged to meet any budget.  Now you can purchase one complete package to treat all those special areas from Facial, Cellulite and shed those unwanted inches.
Cellulite Treatments
Our world famous Miracle Gel  and Slim Thighs has been featured on TV, desinged  to help eliminate those unwanted wrinkles and cellulite reduction.  Combo these treatments with our  daily maintenance products of Aloe Vera Body Wash and Amino Acid Spray you'll be on your way to success.